Help to decorate your home in DK
It´s important that you feel comfortable and safe in your home in DK.
Your home is where you gather friends and family around you. Or it´s the private place to where you can withdraw to relax in silence.
Your home must be decorated to function in a practical way – with an atmosphere that appeals exactly to you.
Perhaps you wish to mix styles from your homeland with nordic design.
Or maybe you dream of living in rooms with many colours, patterns and pictures – or maybe you need simplicity.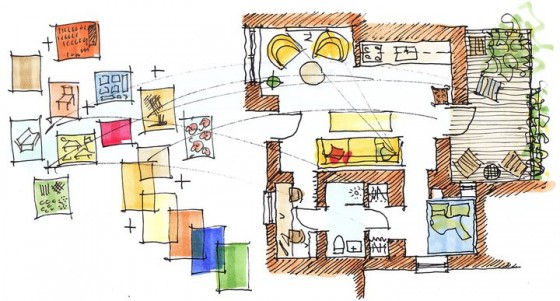 "The most important word today is together", cit.: Jan Eliasson (worldgoal 17)
"People protect what they love", cit.: Celine Cousteau (worldgoal 11)
No matter if you live a place shortly or for many years, your home is an expression of who you are and how you live your life.
In your home you can be yourself no matter how many challenges and inspirational things you experience outside your private door.
In your home you can do whatever you like – in your way – among things that matters exactly to you.
Therefore its important that your home feels homely
The size and building-style of the house for your home is the frame defining how you can unfold yourself with personal details.
Both new and old furnitures, as artefakts from different cultures can be part of an interior design suitable for you. Mixing styles can appear charming unique and give character to indoor rooms.
Denmark is a culture of independent people that wish to decorate their homes themselves.
Hovever they want guidance, sparring, advices and ideas from professionals. This is what you can get here – with meetings in english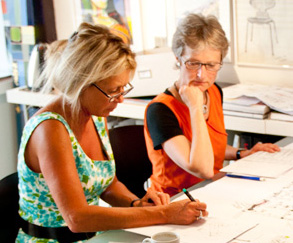 Buy two hours inspirational sparring about decoration of your home
Meeting will be in english

Present your rooms, challenges, problems, wishes, needs and dreams:
What do you need to do in the rooms? What ambience do you wish to experience?
Example of possible contents in the process:
– Sketching on a furnishingplan 1:100 in dialog with you, talking about realistic furnishing possibilities
– Discussing how to use your existing furnitures, where to buy supplemental furnitures and equipment
– Sparring about colours and light, art and design – and who can help get it manifested
– Advises on location about space utilization, sketching of ideas to extraordinary solutions, when the place are limited
– Ajusting and placing your pictures, furnitures, plants and lamps on location with you to make your home more cosy, pretty, comfortable etc.
One single meeting is usually enough for you to go on by yourself
The goal is to create beautiful rooms fitting to your wishes and needs
Price for 2 hours sparring on location in Aarhus-area is 3.750,00 kr including tax + transportation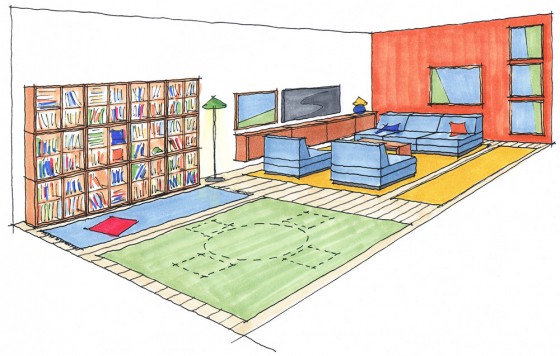 A furnishing-plan in messure 1:100 – is the tool that gives you an overview and control over the interior design in your home.
Price example for an apartment 70 m2: 10.650,00 kr including tax.
Meetings before and after: 1.330,00 kr per hour including tax
You can receive the plan in paper and digital.
A furnishing-plan is a help, no matter if you want to furnish and build your home once and for all, – or you prefer to do it step by step over time to make sure your choose the right furnitures, objects and have possibilitiy to change your mind during the process for new solutions.
*
Moodboard with choise of furnitures, colours and materials, and a list with product numbers etc.
Price example for an apartment 70 m2: 21.300,00 kr including tax.
Meetings before and after: 1.330,00 kr per hour including tax
Studio Mette Milling works for Human Sustainability